Revisit QR Codes for Libraries
July 19, 2012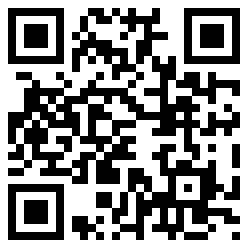 This article  by Emphatica on QR code usage in stores caught my eye.  It says that 34% of smartphone users scan a code while in the store.  So, if over 1/3 of people with smartphones do this in a store, how many are doing it in the library?  And, if they aren't scanning codes in the library, how do we get them to do this?  How could this enhance our services, and enhance the user's experience?  Although QR codes have been available in many libraries over the past couple years, there doesn't seem to be an overall adoption of using these codes across the board.  Now is the time to revisit how libraries can use these codes to their patrons' advantage.
If we take Emphatica's infographic and break down some of the numbers, we can relate them to libraries:
23% scanned a QR code: Libraries could offer various ways to augment posters, guides, offer reviews, etc.
55% liked a brand on Facebook: Offers additional contacts, support, and publicity for the library; ups the profile of the library
27% checked in to the location:  Offers more visibility in the community
8% tweeted about the experience: Again, more publicity (hopefully good!)
37% visited the brand's website: Increased interest via other scanned codes could urge patrons to visit the main website more often and take advantage of other opportunities
10% followed the brand: Solidifies the library as a "brand" in the community
26% downloaded the brand's mobile app: Offers patrons more choices and simplifies their experience
73% stated that visibility on Facebook influenced their decision to visit the store (14% said Twitter did this): This means that if a friend has "liked" or tweeted about the library, one of THEIR friends may see some of the exciting things the library is doing, and be more apt to become involved or visit the library.
QR codes have been rising in popularity all over the world (http://www.digitalbuzzblog.com/infographic-the-rise-of-qr-codes/); some people like them and some do not.  I see QR codes as just one more option that we as librarians can use to market, promote, and deliver information. It would take time, consistent and creative work, and a designated person responsible for following through and keep the offerings fresh. 
That said, there are endless ways to try out QR codes in the library.  Try a pilot program that puts QR codes on all highlighted new releases, leading to author pages and/or reviews.  Have your teen population develop a QR code for one of their programs that informs their peers.  Start simply by including a QR code to the library's webpage or catalog, for easier patron access.  Libraries could even put QR codes on promotional posters, linking to a video or background information (to market the library, try even putting posters at the local grocery with a QR code that links to the library's program offerings.)
I like to think of QR codes as an easy way to provide to your patron  additional information IF they want it.  It is up the user to decide if they want the added value, so it isn't intrusive and doesn't make signage too wordy or busy. 
Here is an example of how Miami University is using the QR Code concept to enhance their books.  I like the idea of "direct(ing) you to a page on our mobile site which lists other books by the same author, books on the same topic and even reviews of the work!! In addition, the codes will provide you with suitable journal articles on the subject…" QR codes are one more tool in your library's information arsenal–see the sites below for some examples and inspiration!